Other than providing doghouses we also have encountered dogs needing rescue so we helped them find their furever loving homes. These are a few of the dogs whose lives changed for the better.
Lexi was a pampered pet until her young owner died. Lexi was given to his friend by the owners parents. She was tied up in his kitchen while he worked many hrs. He surrendered her to us. She was adopted by a sweet couple and has a cat and dog as siblings.
Ace moved to NY from Florida with his mom to live with her fiance, but the fiance didnt want him. Ace was adopted and is very much loved.
Rocky was found in the street in Queens going through garbage. He was too quick to catch, so we followed him home to his outdoor doghouse. His owner surrendered him to us. I fostered him for a long time and then ended up adopting this handsome guy.
Mitzi, was placed into the street by her owner who then drove off. I fostered her, fell in love, and adopted her.
Beau was found in a crate by a realtor after his family had moved out. We fostered him and a rescue took him into their program. He was later adopted by his trainer.
Beautiful young Cora was purchased as a gift for a woman's spouse, but the spouse unaware of the gift he was to receive purchased another dog so Cora needed a home. She was adopted and lives with another canine sis and her devoted parents in a wonderful home filled with love. Adopt, don't shop!
Memphis is a sweet labradoodle puppy whose family didn't have time for him and surrendered him. He was adopted and lives with another canine sibling, and has much room to run around, play and do laps around the yard.
Casper was an owner surrendered senior cutie who is so happy with his human sisters who adore and spoil him.
Addie was initially rescued by a cat rescuer from a garage where she was always crated. She then lived in the woman's basement separated from several cats who lived upstairs with their mom. She was rehomed again and adopted by a family that loves and cares for her as a member of their family.
Mortimer a Boxer was found running loose in the street in Queens. We got him out of harm's way and a Boxer Rescue took him into their program. He was adopted shortly thereafter.
Sweet Nori was a lovely girl who was in need of responsible and dedicated parents who could provide a stable and loving forever home. She found that home with 2 human brothers who are happy to have her a canine sister.
Bear was surrendered by a family that found him as a stray. They kept him for 1 and a half years before deciding to give him up to a family that could devote more time to him. Bear is now living a beautiful life in the suburbs with his parents, 3 human siblings and 3 fur siblings, including a cat. 🙂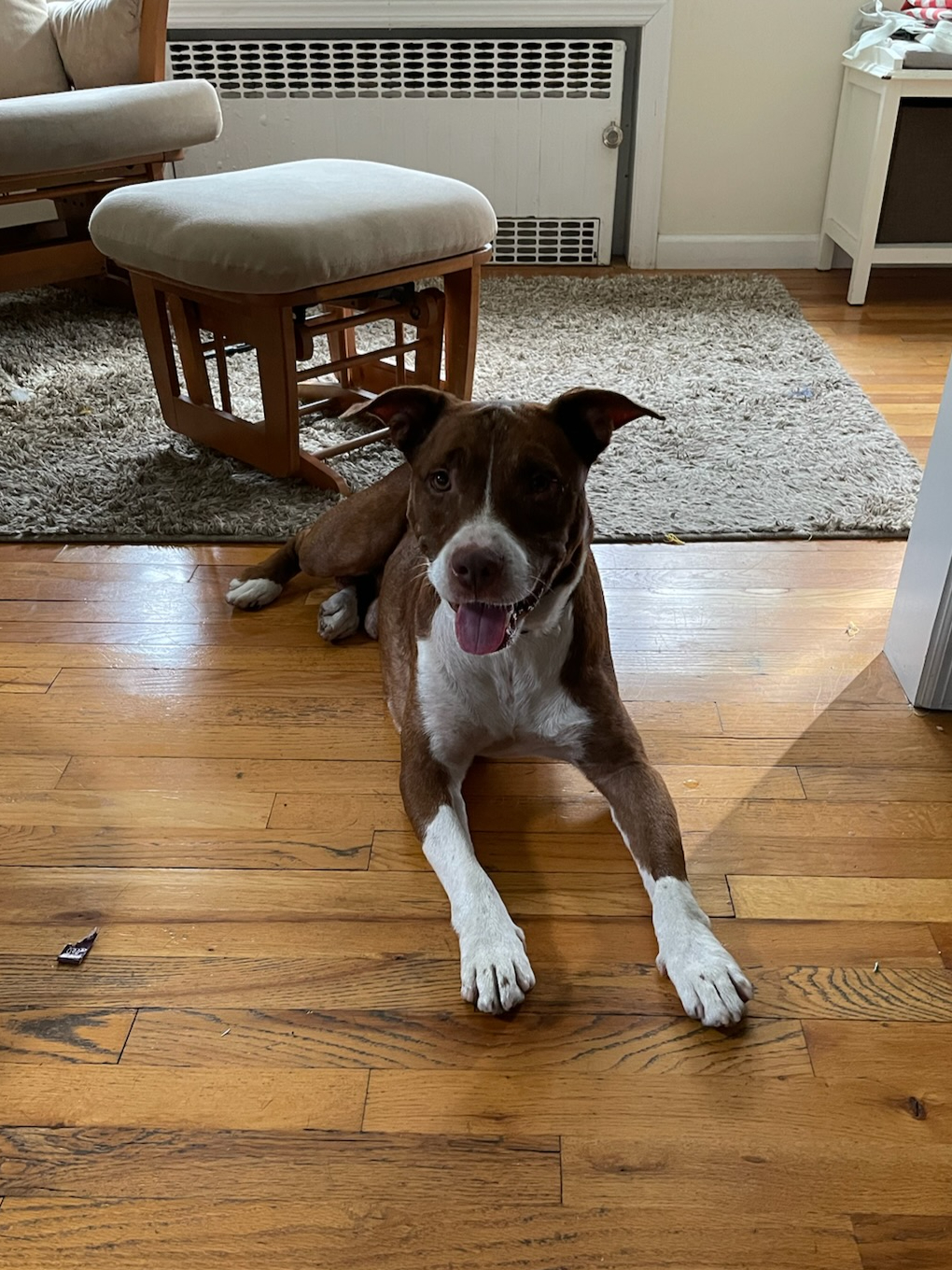 Remy was thrown out like he was trash into a neighborhood that he didn't know. He didn't move for 2 days until we rescued him just before police came to take him to the high kill shelter. He was adopted and is loved as a member of the family.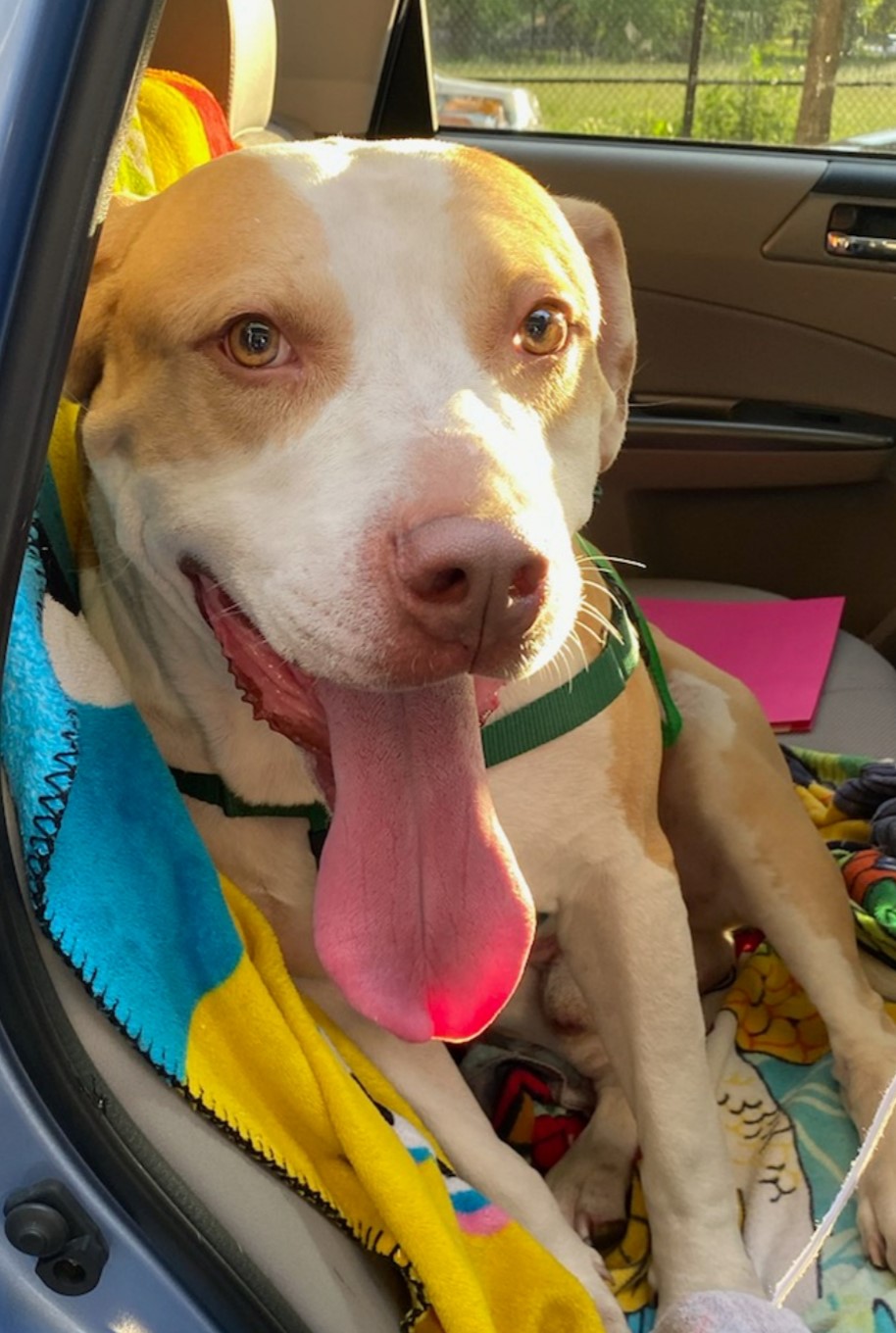 Rocky. This gentle giant weighing in at 110 lbs was given up by his mom who initially brought him to a high kill shelter. His foster mom fell head over heels in love and adopted him. He now lives the life he was always meant to live, the life of a prince.